Learn to Play Polo -
Lessons, Tips & Tactics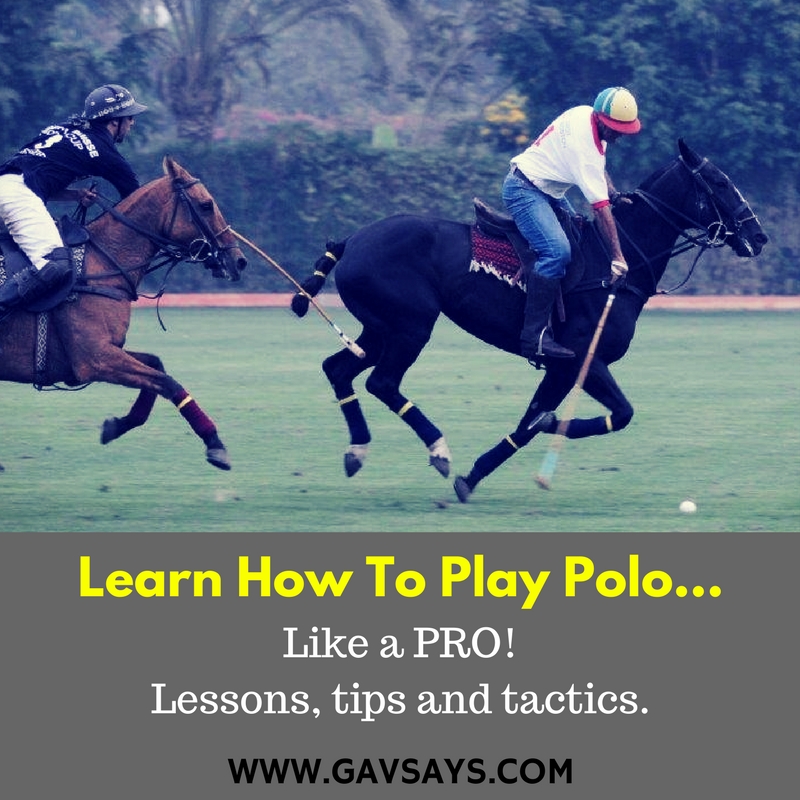 Want to learn to play polo? Or to play it better? Then you're going to love this section of GavSays.com.
Polo is one of the hardest sports to learn, play, and to master.
But it is quite possibly one of the most fulfilling and exhilarating sports you could ever play. And the following video lessons are not just about learning to play this "king of sports" ... but to play it properly, and to take your game to the next level.
There will be lessons on:

The grip & swing
The different shots, & correct technique
Plus Tactics: Marking, anticipation, positioning, and MORE...
Enjoy! And be sure to pipe in with your comments and questions.
Play Polo... Like a Pro:
Comments
Got questions, comments or feedback! Then have your say in the box below...
---