More Finesse with the Reins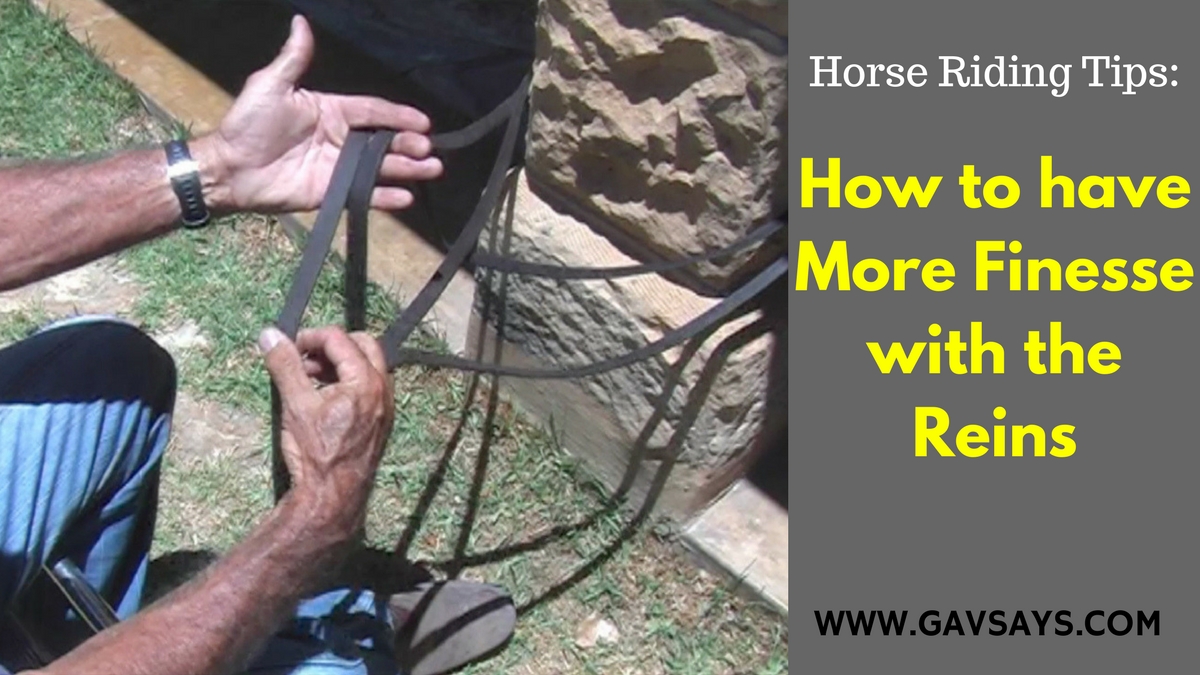 You should always be striving for more finesse with the reins. More finesse gives you better control of your horse. So...
Here are some great tips for a single hand grip.
This video was initially created for polo players - but it's just as useful for anyone wishing to ride holding the reins in a single hand.
You'll find a couple of different techniques and ways to easily adjust them. Use the method you find most comfortable.
And if you have any question or thoughts, definitely leave a comment below the video...
Here's how to have More Finesse with the Reins...
Also Watch:
Comments
Got questions, comments or feedback! Then have your say in the box below...
---