Long Reining a Horse:
The How To of Long Lining...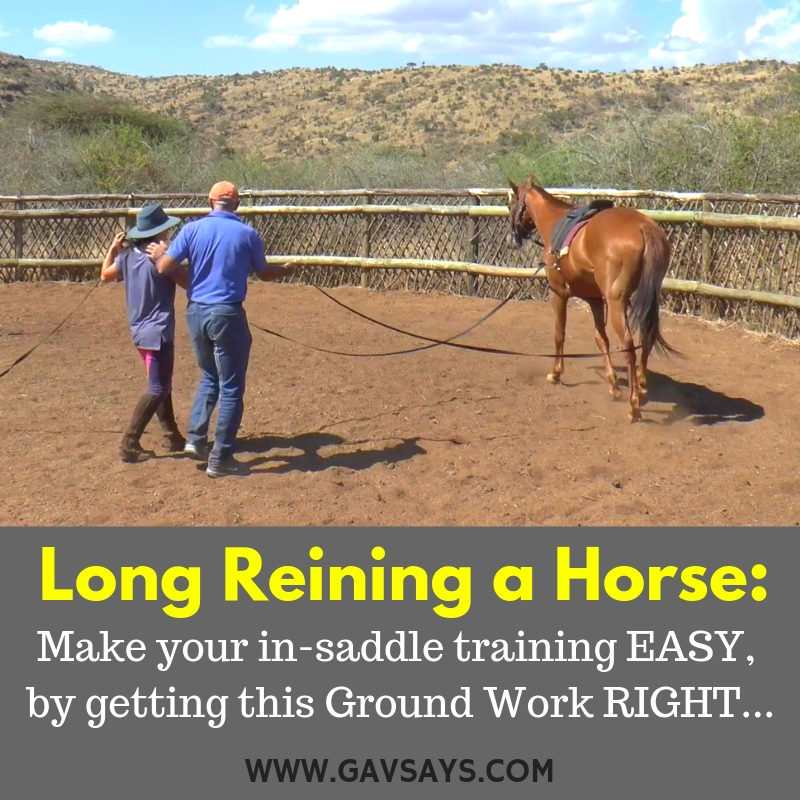 Long Reining looks easy until you try it yourself.
It is amazing how it highlights any lack of pre-organization, body position, rein sensitivity, or horse psychology. The list is endless and makes you feel like a complete novice.
I promise you though, if you take the time and learn this, it will make you a FAR better horseman when you're in the saddle...
PLUS it will make your in-saddle training so much EASIER to do!
To highlight what the rein pressures mean to a horse when you are riding it, let's get into this long reining lesson...

Long Reining a Horse:
(If you have any further questions be sure to ask in the Comments below.)
Also Watch & Read:
Comments
Got questions, comments or feedback! Then have your say in the box below...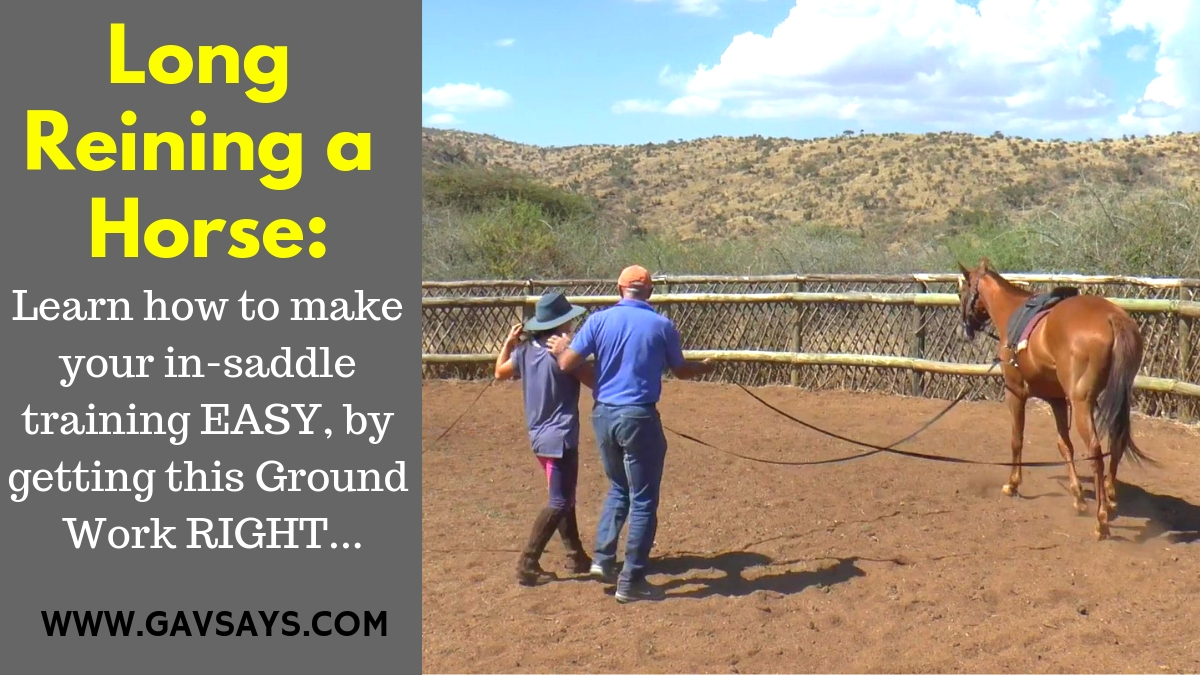 ---