Gaining a Traumatized Horse's Trust
In continuation to the lesson on Training a Spooky Horse, here's the how-to of gaining a traumatized Horse's Trust...
This horse came in to me in Egypt after having clearly gone through a traumatizing experience.
As you will see he spooked at everything I did.
But with the right careful desensitizing you can gain the trust of a traumatized horse.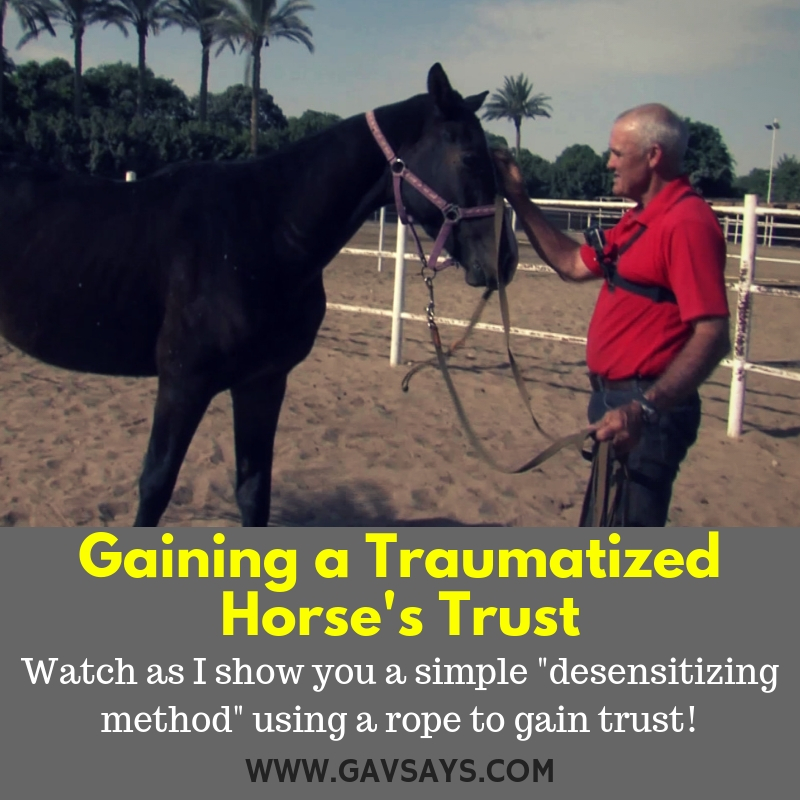 Watch below...
As I take you through a brief assessment in the first video...
And then we dive into a simple desensitizing method using a long rope, in the second video.
Enjoy.
Video 1: Gaining a Traumatized Horse's Trust - The Assessment:
Video 2: Desensitizing With the Rope Method to Gain Trust:
Also Read:
Comments
Got questions, comments or feedback! Then have your say in the box below...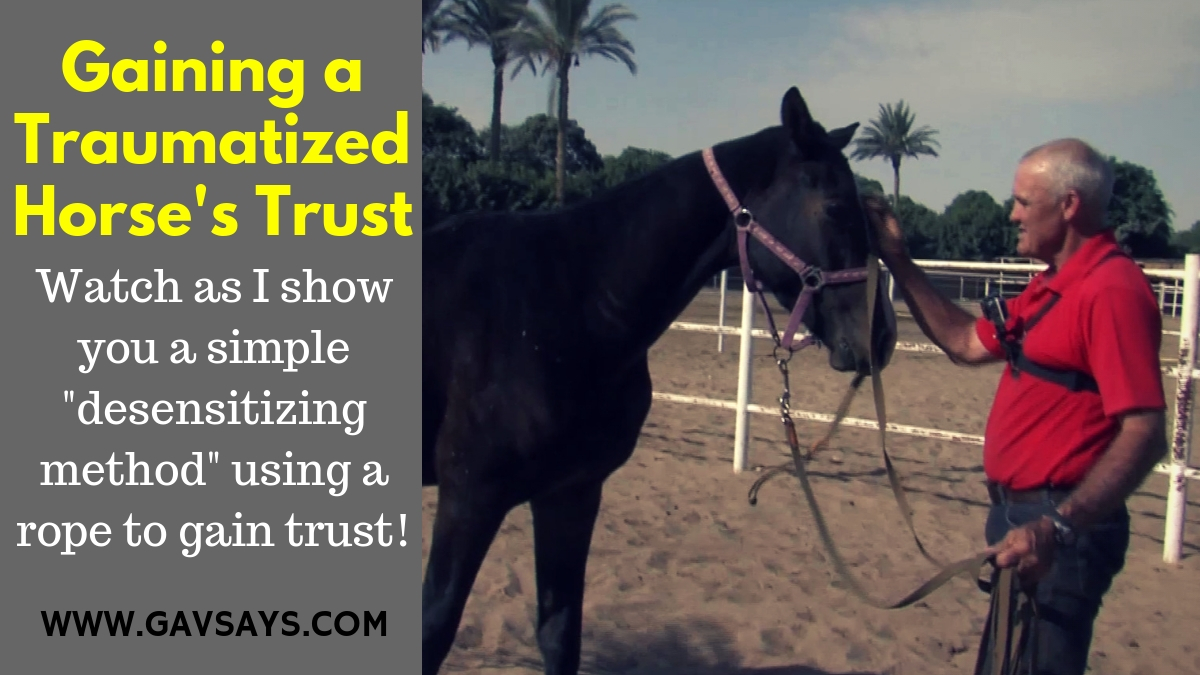 ---