How to Lighten Your Horse to Both Legs and Reins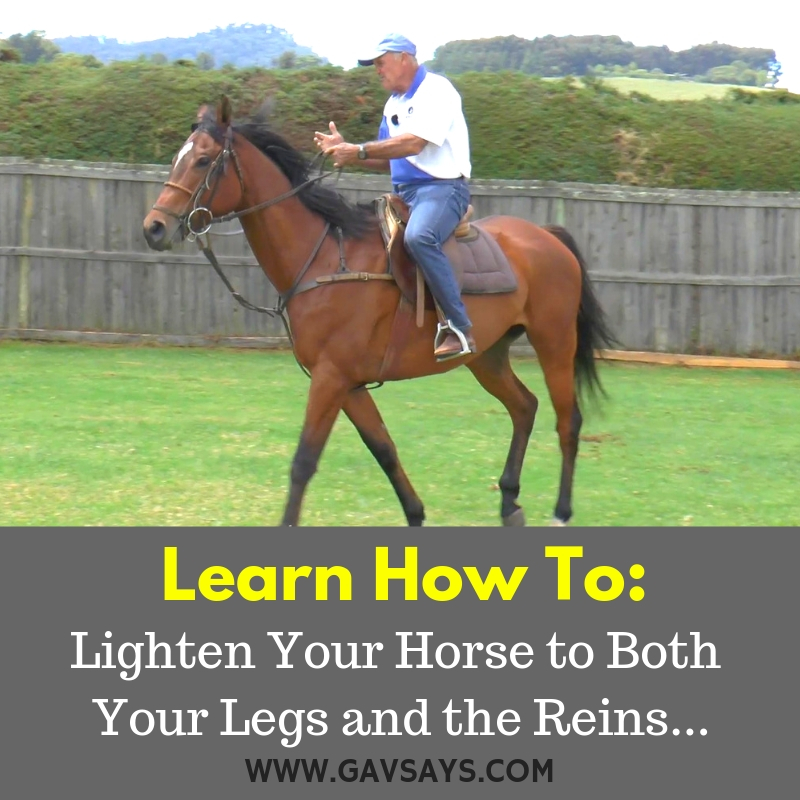 When one is faced with problem horses, one needs to think out the box.
Here is a solution to a question I am asked often...
"How do you lighten a horse up to respond to both rein and leg?"
Conventional solutions often don't hack it!
Find out how...
Learn how to Lighten to Legs and Reins:
Also Watch and Read:
Comments
Got questions, comments or feedback! Then have your say in the box below...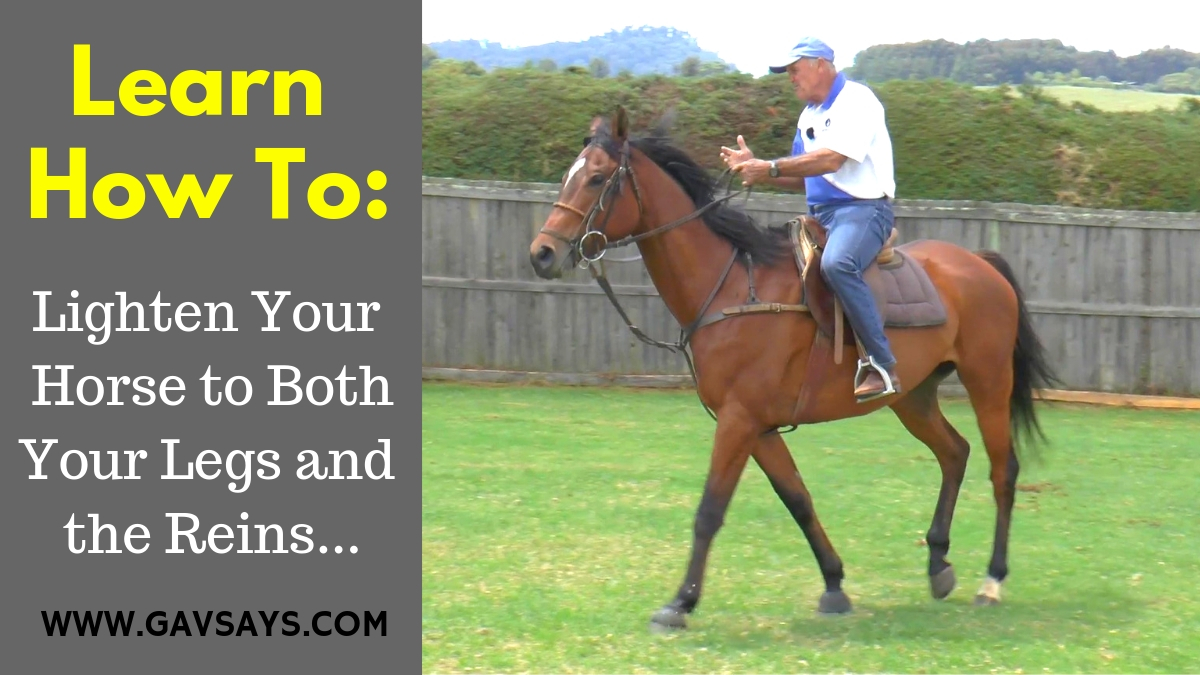 ---