The Correct Tying of Lead Ropes
When Exercising Multiple Horses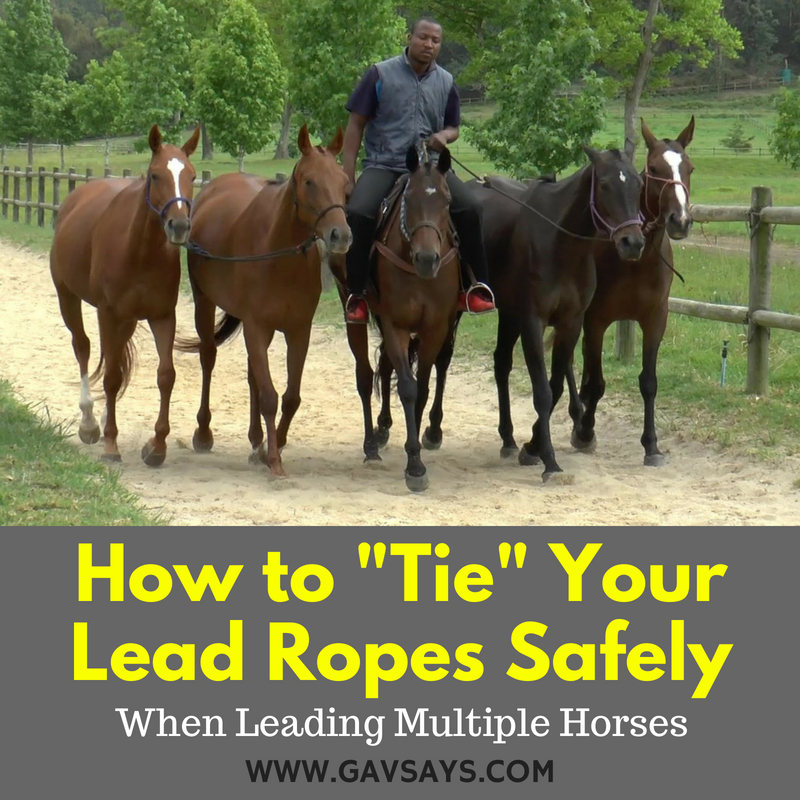 Do you exercise multiple horses at once? Then you need to make sure the tying of lead ropes is done correctly...
ACTUALLY: Please do NOT tie the lead ropes together.
That is a recipe for disaster if the horses break free, which I explain in the video below. So please don't do it, and make sure your grooms don't either.
The lesson below will show you how to correctly "tie" your horses.
(There is also a second follow up video to this lesson for those who are worried about their horse's legs getting caught - Watch that lesson here.)
Correct Leading of Multiple Horses:
Comments
Got questions, comments or feedback! Then have your say in the box below...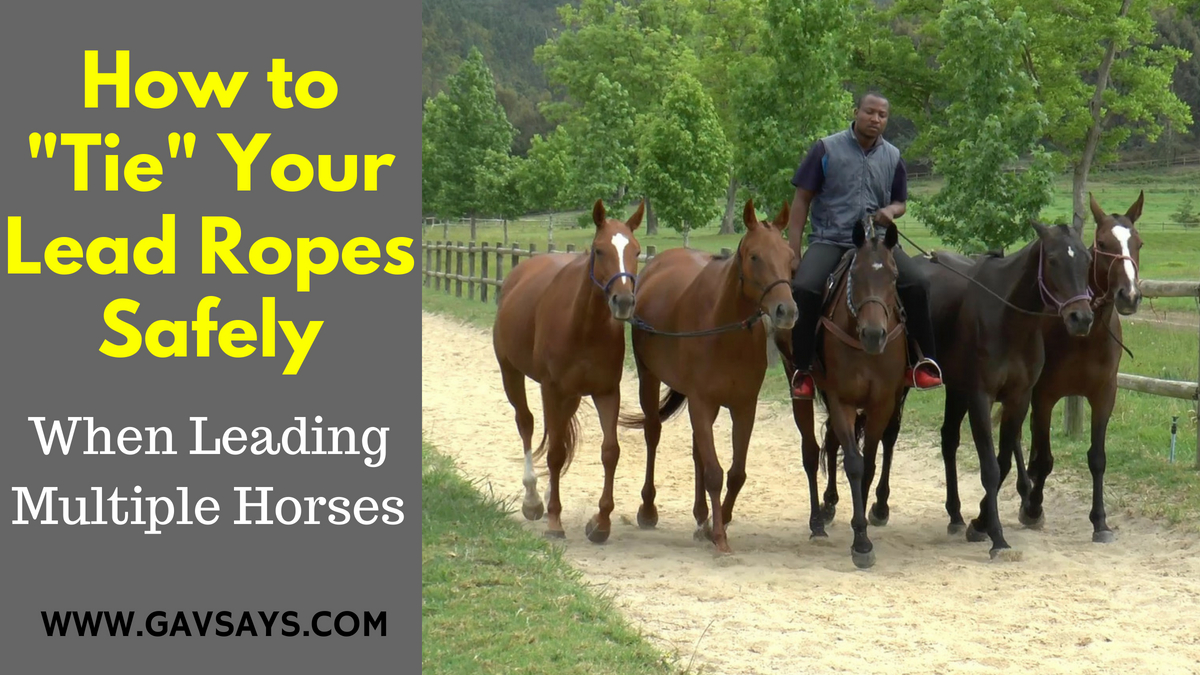 ---