The Horse Conformation Handbook
Why you should definitely read it... AND...
Have a copy of the Horse Conformation Handbook permanently on your Coffee Table.
So over the past year I've been diving deep into a Horse Book...
And no, it's not Thelwell's Riding Academy!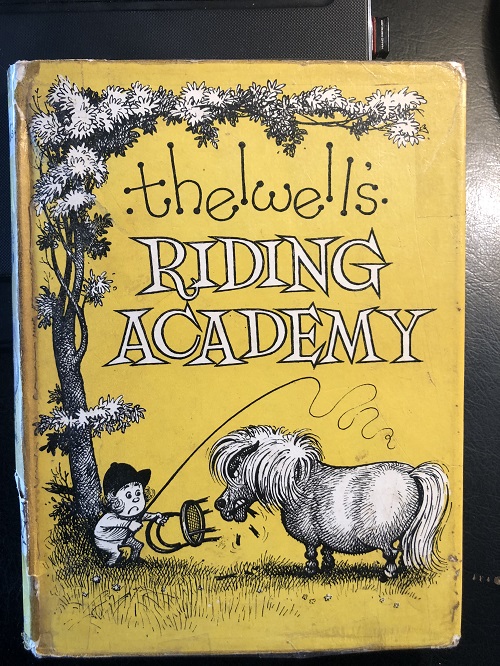 Although I have had great fun reading through that as well :-)
And it has had some great pointers to important decisions...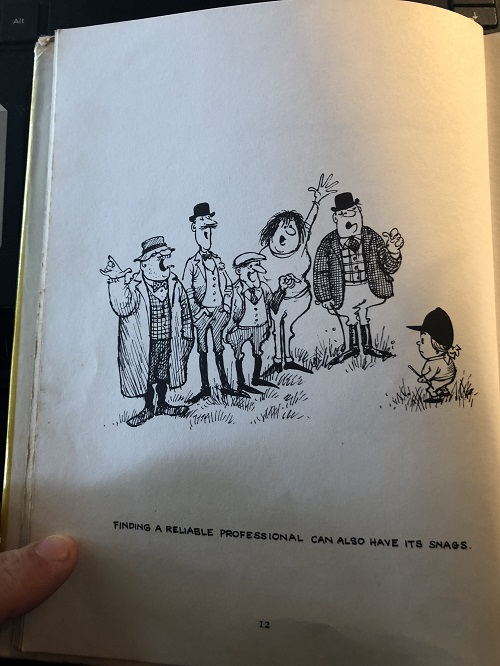 Haha!
And also some advice on the subject of the book I am going to talk about...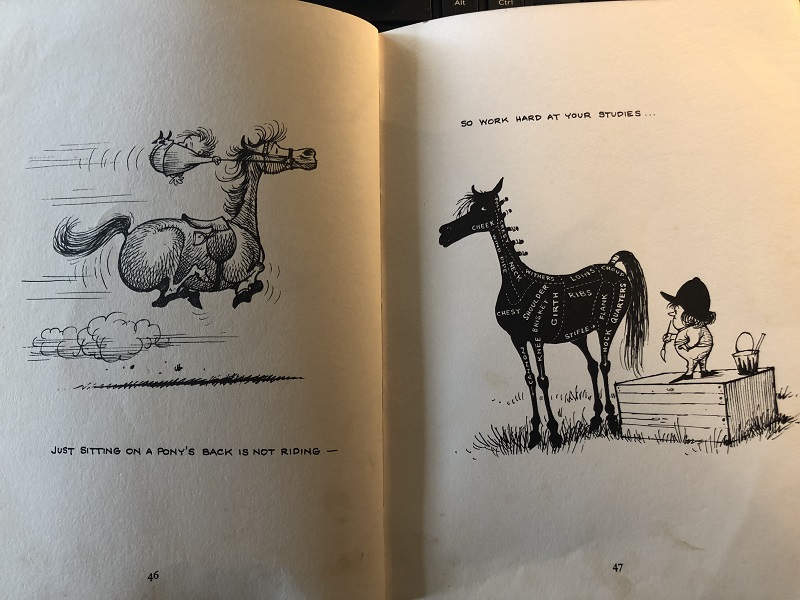 Okay, enough of the jokes. Here's what I've been reading and loving...
And that has also made such a huge difference to my decisions on what horses to buy, BUT also towards understanding why some of my horses have limitations and problems...
Firstly, let's just get the Elephant in the room out of the way...
This is not a handbook.
It is an unbelievably comprehensive resource on Conformation.
And definitely not a book you can carry around with you.
But one that will give you all the knowledge you need to judge a horse for it's athletic potential, and to understand what it's potential downfalls or weaknesses are.
It starts off...
By comprehensively covering the Anatomy and Principles of Conformation.
Then takes your right through the Practical Evaluation of a Horse, with tips and specifics about body angles and proportions to check.
And finally get's into how to apply what you've learned and how to train your eye (giving case studies).
Anatomy & Principles of Conformation:
Here are the sections she covers:
Basic Anatomy
Head and Neck Conformation
The Teeth
Chest Conformation
Back Conformation
Foreleg Conformation
Hindquarter Conformation
Foot Conformation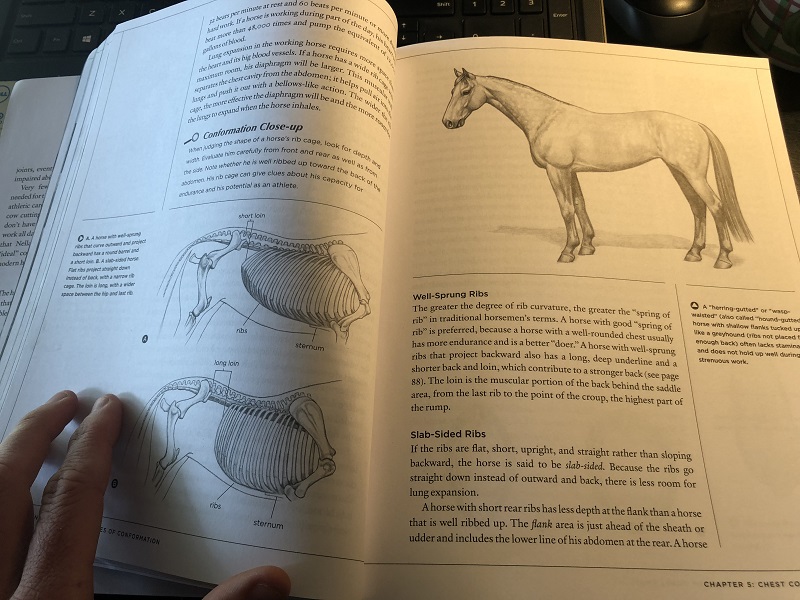 Evaluating a Horse:
This is where it gets interesting and super valuable.
The sections in here are:
Body Proportions
Body Angles
Height
How a Horse Moves
Athletic Abilitly
Type
Soundness
And finally, the Senior Horse
Ending Off With the Final Section:
Which covers...
Applying What You've Learned
Training Your Eye: Six Case Studies (Super valuable and interesting)
So I Think this Book is Amazing...
But who am I after all... just Gav's little helper :-)
So I thought it would be good to show you what other's have said about this book, straight from Amazon...
Concluding....
Quite simply... Get this book now, read through it completely at least once.
Then put it on your coffee table where you can see it (not on your bookshelf), and refer back to it whenever you need to!
[Thumbs up!] [... That was me giving you a thumbs...When are they going to introduce Emoji's to web-page builders?!?!] :-)
To get a copy of The Horse Conformation Handbook, click the link below:
Or you might be lucky enough to find it in a local book store.
Regards,
Rob
And now it's your turn...
Have you read the Horse Conformation Handbook? What were your thoughts?
And what other books would you recommend we read?
Leave a quick comment below...
Comments
Got questions, comments or feedback! Then have your say in the box below...
---