Daily Leg Checks
You Should be Doing
Horse Care Tips
Here is another great tip from Buster MacKenzie in regards to daily leg checks that you should be doing.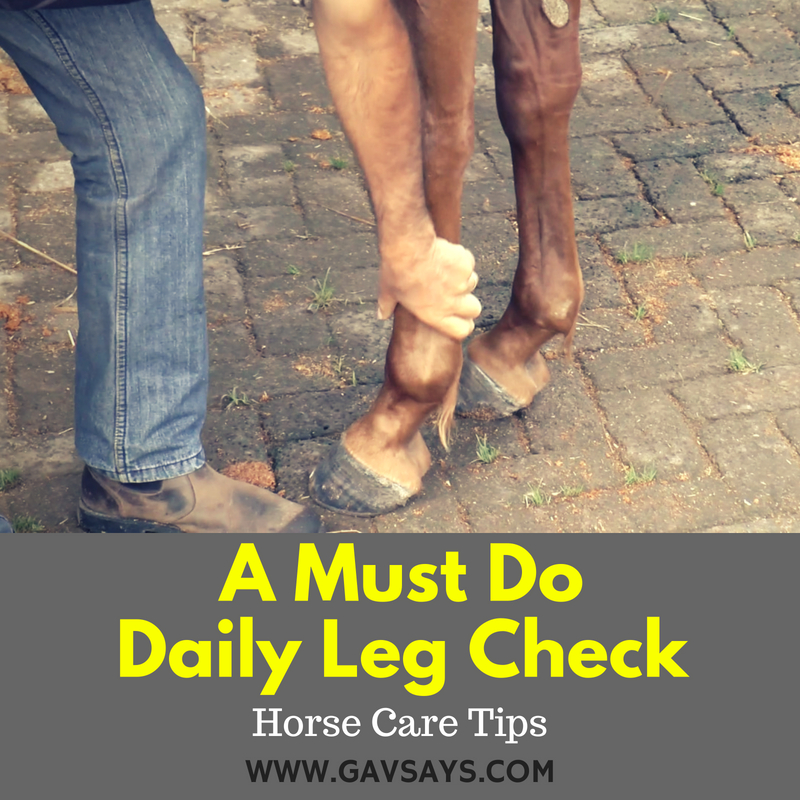 When it comes to your horse's leg health it's important to catch any injuries early on.
And by doing this one simple thing on a daily basis you will help insure you find any injuries early on.
Watch, enjoy - and make sure you get to know your horse better...
Also - Let us know if you do any checks (and what they are) on a daily basis through a comment below...
Daily Leg Check Tip from Buster MacKenzie:
Also Watch:
Comments
Got questions, comments or feedback! Then have your say in the box below...
---